Hiking & Trekking In Indonesia

Rinjani Trekking Information
Rinjani Trekking Club in conjunction with No Roads Expedition, member of the International Ecotourism society, Tourism Concern and Porter Progress take small or big group through to the wonderful National Park of Mt. Rinjani - Lombok.
Starting at US $195


Click For More Details & Pictures



The details trek map of Mount Rinjani National Park Lombok
Description of Active Adventure
Fame for its tremendous beauty and eerie isolation, Mount Rinjani is Indonesia's second highest mountain outside Irian Jaya. Although it is a dominant geographical phenomenon, its peak is rarely seen from the low lands, as it is often shrouded in cloud.
The Mount Rinjani offers the adventures( Rinjani Trekking ), awesome scenery, waterfall, rain forest, wildlife, hot spring, caves, demanding hiking, pristine lake, interesting culture and of course a volcano.
Gunung Rinjani is considered by all in Lombok and Bali as sacred. it is believed that the gods properties. it s for these reasons that the trek up Rinjani is far more important than just the climb itself; it is a pilgrimage to the god and all their powers.
The Rinjani Trekking Club (RTC) in conjunction with No Roads Expedition takes the groups through this wonderful National Park to the Summit, Lake and Rim of Mountain Rinjani. We are the most professionals trekking company on the Island of lombok which allow us to take you that much further to the summit of truly magnificent Mountain.
Sample itinerary: Rinjani Special packages 4N/5D
Day 1: Airport – Hotel
Meeting at selaparang airport – Lombok, transfer you to the hotel.
Day 2: Hotel – Sembalun – Second rim
Early morning drive to sembalun village, and then start for the beginning of 7 hrs challenging days. We walk through pristine rain forest, with tremendous opportunities for viewing wildlife. Camp make on the second Rim (the creater of sembalun).
Day 3: Second rim – Summit - Lake – First Rim
Summit season beginning at 3.00am. We climb several ridges for 3hrs until reaching the true Rinjani summit. The view across the gilis, bali, lombok and sumbawa are spectacular. Then along down to the lake for 3hrs.
Today we will be spending relaxing in the nearby hot spring pool, then having sauna a while waiting for the porter prepare our lunch. After satisfying lunch we head up to the volcano rim of senaru. Overnight in the creater of senaru.
Day 4: First Rim – Senaru - Senggigi
Having breakfast in the morning and enjoy sunrise by special mountain jaffle or pancake, then we taking back to the senaru village. Around 12 noon you will be ready at senaru village, and then around 3.00pm you will be arriving at your hotel in senggigi.
Day 5: Senggigi - Airport
Morning after breakfast (or at the appropriate time) transferred to Selaparang airport for your flight to the next destination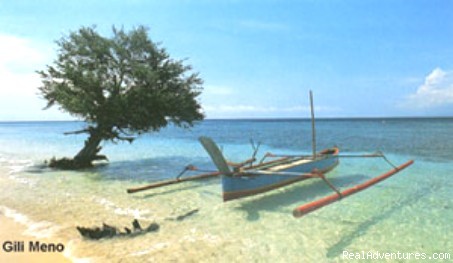 Typical Day
The best season start from May -September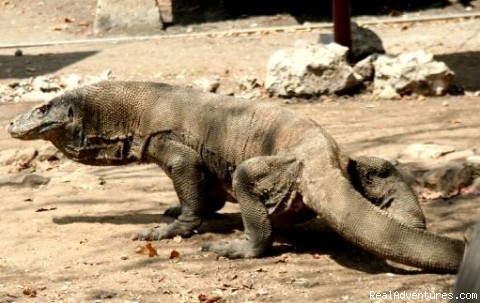 Age range, type of group
12 years - 55 years or also on request.
Sleeping and meals
Sleeping in the tent, cook on nature, i'm sure that you will unfogetable.
Restrictions
No problem, but much better not smoke.
Other Information
The price :
Packages Included:
- 2night Accommodations (Standard )
- Licensed and experience Guide and Porter.
- Camping Equipment (Tent, sleeping bag, mattress, cooking gear).
- Meals, Fruits and Snack
- Drink (aqua water, coffee, Tea, Soft drink ).
- Return Transportation.
- Transfer In / out.
- Accident Donation.
- Entrance Fee and gili tour.
Packages excluded:
- All meals except those indicates 2D/3N in trekking program
- porterage for personal bag pack / luggage .
- Tipping & gratuities to guide & porter
- Personal travel insurance, pre - trip medical immunizations
- All expenses of a personal nature
Discounts Offered
Special discount on low season are 15 %.
Starting at US $195/Person